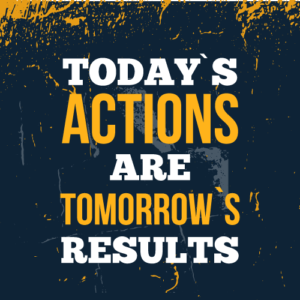 While there are lots of websites publishing information about motivation and inspiration, FullrLiving's goal is to communicate with its readers by sharing the sort of information that will motivate its readers to take steps towards living their ideal life. The site comprises useful information, focus on facets of life that are constantly influx and is the focus for most attempting to live a fuller, better life.
The original idea for FullrLiving centered on creating a blog to share ideas with readers; to offer ways to improve their lives and gain things that would augment their lifestyle. Instead of just offering ideas for gaining things, it grew into a resource for living a fuller life through self-development.
You've come to the right place if you are looking for inspiration, guidance, knowledge and tools to improve your life. We each have what's needed to improve our life, we just need a little prodding, a little inspiration, the right knowledge, and maybe a little push. Don't know how or where to start? Need to know more about taking that leap? Then Fullrliving may be your answer. It can be your source to help you turn your goals and aspirations into reality.
FullrLiving will share posts on self-improvement, money, health, tools, and so much more. There will be stories from other readers showing that their experience is akin to yours. The goal isn't just to inspire and show you how to enhance your life, but share how to focus on the things that's matter and diminish the things that don't. Fullrliving want to create a bridge that will not just leads to all the things you desire, but to live your best imaginable life, in every facet of your life.
As a reader, you will have many options on the site to explore. Each category shares useful information that can inspire and prompt you to act. Fullrliving want to improve the quality of your life and hope this site will be one tool you can use to make it happen. In addition, we will ask our readers to share their experience, knowledge and ideas so they can inspire others on a similar journey. Please use the form below to share your thoughts, stories, and any suggestions you may have to help this site meet its objectives and influence others just like you.
Fullrliving